Augustine's Oak
(2011 – Theatre)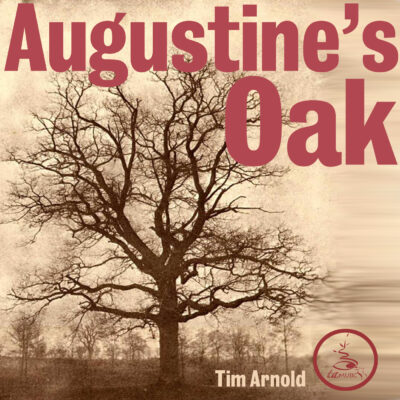 There's a curious lost period of time for me between the end of my first band Jocasta in 1997 and the beginning of my solo career in 2004. It was a dark time and I was, to put it mildly – spiritually lost. However, in the middle of that period, upon the eve of the new century, there was a brief shining light that illuminated my life and brought warmth back into my heart. And that was Shakespeare's Globe. Having been appointed as Master of Music on a new verse play called Augustine's Oak by Peter Oswald, I found myself composing liturgical music, 16th century fanfare, jazz, drum 'n' bass and early English music all for one play, under the guidance and tender encouragement of the theatre's head of music, Claire Van Kampen.
When I wrote this music (at the age of 23), I allowed my rock n roll roots to carry me through the experience with external confidence. But inside, I felt I was part of something that made me feel unqualified and very out of my depth. The excitement and magic of being a part of a theatrical community was intoxicating though, and it directly influenced the way I would work with a company ensemble later on when I began my solo work.
The company of musicians I assembled for the production were extraordinary and led by early music aficionado William Lyons (The Dufay Collective). But we never recorded the music until 12 years later. I am so happy that we finally managed to record these pieces of music and the songs with the original ensemble. The pieces I wrote for Augustine's Oak may have been written for the play, but they represent very personal sound portraits of that time in my life that were filled with fear, magic and hope. Working at the Globe on Augustine's Oak was the first candle that lit my way out of darkness.