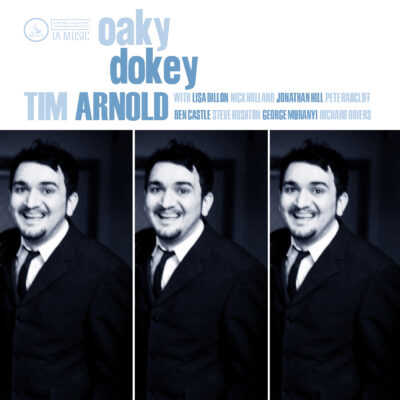 Oaky Dokey is what I like to call my happy album. It's strange that it should be so upbeat because I wrote almost all of the songs after the funeral of my Buddhist teacher in Thailand. Luang Por Charoen Parnchand passed away in early 2008. He was the man who became a father to me when he welcomed me into his monastery at Thamkrabok in Thailand in 2004 – a single action that led me to re-start my journey in music and take control of my life as a solo artist. I returned to the monastery to pay respect to him and was invited to sing songs for him as his body lay in a glass tank full of protective embalming solutions. It was, without doubt, the most extraordinary goodbye I have ever said to anyone. More extraordinary were the 3 days that followed when I wrote all the songs on this album, back in my little room in the monastery.
The songs are mostly full of my retro taste for late 50's Blue Beat, 60's guitar pop and psychedelia. I'd also been listening to a lot of Harry Nilsson which is very evident on the song Shakespeare's Bacon. At this point, I still thought I was primed to return into mainstream pop so I was still writing self conscious catchy tunes. I hadn't realised what I know today; that music makes a devoted student out of me when I start a new project, more than a pop singer.
I think with most of the music I make, there is a willingness to become a genre, a type of band or artist. Genres are like colours on a palette to me. And I rarely have control over which genre my heart is yearning to become and chooses, before I have really had a say in the matter. Commercially, it was almost certainly a mistake to put the song You Are The Cause at the end of this album. It's too strong a song to be at the end of any album. But it was right to ask Richard Briers to introduce the whole journey. He set the tone for what was in away, a prototype for The Soho Hobo album, pre-empting my affection for the old time variety style of my grandparents. It's a very diverse album, so it seems apt that I only performed it in it's entirety at London's most diverse club in the world – Madame Jojo's.
Guest Artists: Richard Briers, Lisa Dillon.