The Soho Hobo
(2015 – Pop)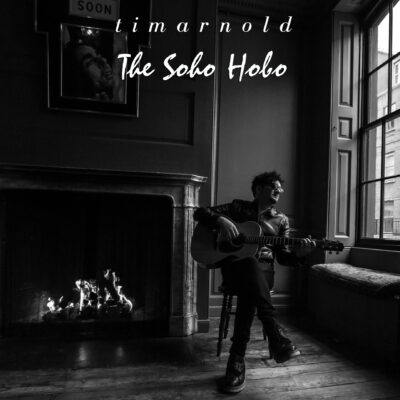 "His labour of love is universal."
Q Magazine
"As Much Peter Ackroyd as Pete Townshend."
Fatea Magazine
"Possibly the concept album about Soho that Ray Davies never wrote about Soho."
Daily Express
"This is an admirable project, conceived and delivered with love."
Classic Pop Magazine
"A hybrid of early Madness and Dury's Blockheads, this is a delight."
Press Association
This album became an enormous part of my life for 5 years. It combined my passion of London, my family's Soho roots and the character and charm of a community whom I was privileged to live with for 20 years. In 2012, I became The Soho Hobo – an imagined time travelling character, who inhabited London's golden mile across the 400 years of it's history. Part Mod, part Spiv, part minstrel and part local historian.
Through the character, I wrote and sang about everything from King Charles II to Paul Raymond – The King of Soho. 17th Century men who hunted for hare, and nude dancers who were hunted by 20th century men. If it was in Soho's rich history, it found its way into a song. But I also wanted to celebrate the Soho of today and the extraordinary people who I grew to love like family – tailors, landlords, strippers, school teachers, cake makers and criminals. Soho never discriminates, so neither does the album. All my Soho heroes are in these songs.
The beautiful part of this project was similar to all my albums – entirely fuelled by the enthusiasm and love of everyone involved, without any budget whatsoever. From the support of the local community, to the countless musicians who enabled me to present the music time and time again in live shows that are among those I treasure most. Venues who opened their doors to me like Ronnie Scott's, Soho Theatre, The Union Club and The Groucho Club – the life of a project all about Soho could not have been better served if a record label had been behind it. To result in the album winning one of the best albums of the year on BBC Radio London is one of my proudest accomplishments, which I also credit to everyone involved in the project.
But the real prize for me was being able to remind so many people what Soho represents in it's acceptance, freedom, tolerance and diversity. This album opened my life to a wider world that stretched beyond the realms of my imagination. The Soho Hobo will always hold a special place in my heart.
Guest artists: Gary Kemp, Jessie Wallace, Phil Daniels, Lisa Moorish, Peter Straker and Ray Gelato.