Another World
(2007 – Acoustic)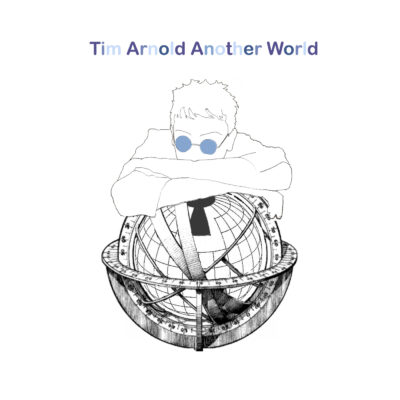 Another World was the first album I took a lot of time with. The songs were actually written before Secrets of Soho was released, but myself and producer Jack Reynolds were being meticulous about how we wanted Another World to sound, so the album was eventually released after Secrets of Soho. There were two words that prevailed throughout the writing and recording: Acoustic and Beautiful. I wanted to make a record with only organic sounds. Acoustic guitars, violins, cellos, pianos and harps. I wanted to make something that would always sound like it could have been made any time in the last 100 years.
It's a gentle sounding album, and I think that's what I needed more than anything else during that time. Life wasn't gentle, but working on this album made it seem like it was. Along with I Am For you, it's probably the most beautiful sounding record I have made. I performed it live twice, both times at The Union Chapel in London – one of my favourite venues.
Almost all of the songs began as poems that I later put to music. Listening to it 10 years later, I wonder why I didn't promote the record more than I did because it's carries some of the most prosaic and adventurous lyrics I've written. Similar to Secrets of Soho, there are actually a lot of secrets on this album. Thoughts and feelings about people that I would never say out loud. Letters Never Sent – that could have been an alternative title for this record, but Another World captured where I was at.
Occasionally I still go into another world. Don't we all?